Voici l'interview réalisée en 2009 de l'artiste australien Steven Stahlberg ! Il dessine aussi bien en 2D qu'en 3D, et participe souvent à la création de personnages en images de synthèse pour des jeux vidéos. Nombre de ses illustrations sont célèbres sur le net et vous allez en reconnaître sûrement plus d'une !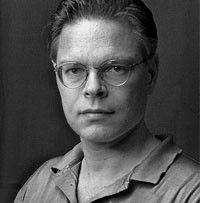 I think you're only using MAYA for your 3D art. A lot of people in the industry (movies, game devs) are using it too for rendering. So is it the best for you ?
Yes, definitely, since I've used only Alias type products for around 14 years now, and I'm 50, it would be a little harder for me than for the average artist to suddenly change. And the fact remains, that I don't really need to change. All that I need to do for my clients I can do in Maya, with some help from Mudbox, Xnormals and Photoshop.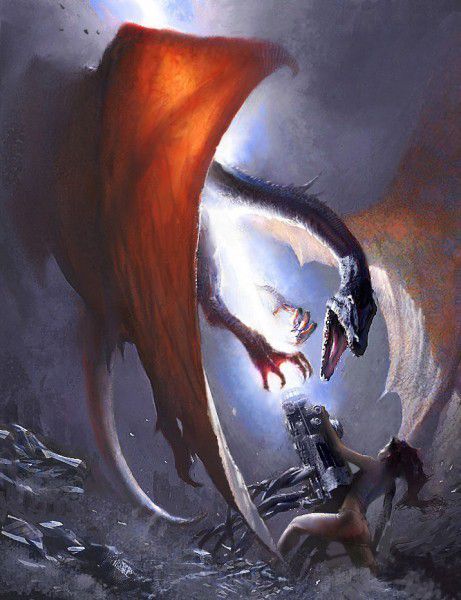 How do you get your ideas for creating new stuff ? Books, video games, movies ?
I did read a lot of books when I was growing up, so that's probably there in my head helping me along now. In my teens I discovered the art of Roger Dean and Frank Frazetta, mainly through books. Since my thirties I've been watching a lot of movies and TV, and of course these have a huge impact since they're so visual.
The magazine Cinefex was an inspiration to me during the 90's. I don't play as much games as some of my colleagues, but I still get inspiration from the concept art books that are published from these games. But nowadays the internet is the biggest single source of inspiration.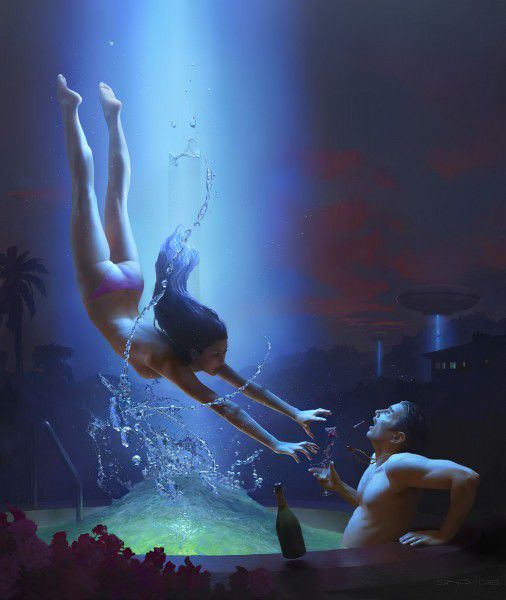 How many hours does it takes to complete a new art ? I guess there is the creation process and then the time the computer takes to render everything ?
If I work straight through, it will take about a week for 2d, and longer maybe 2 or 3 weeks for 3d. But, if the art is only for me, with no deadline, then often I can put it aside while I do other things and it can take months.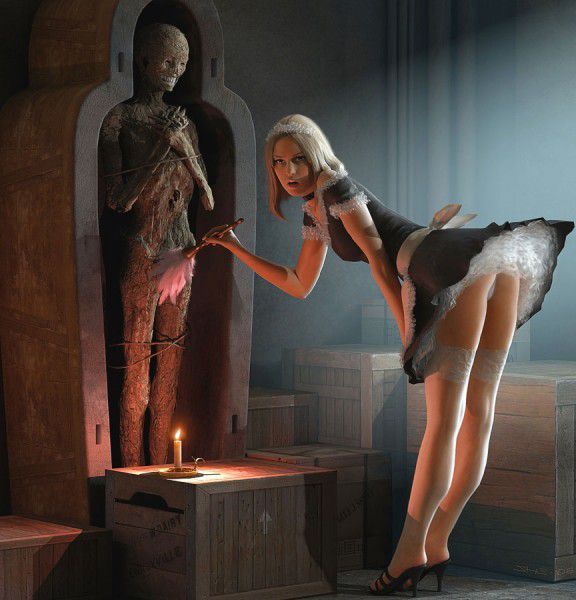 What is the resolution of an original art ? Do you work on large scale ?
No, not really. Medium resolution, I suppose. I often start low res, because I'm not sure if I will proceed or not. Then later I may raise the resolution by painting in more details, or re-rendering.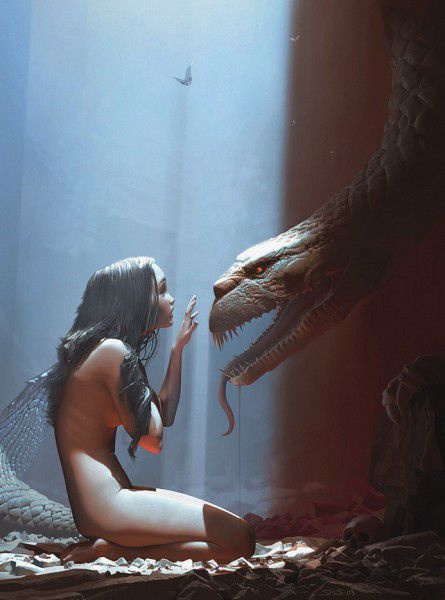 Some of your art is displayed at CGWALLPAPERS.COM, do they pay you for using it ?
Yes, they do.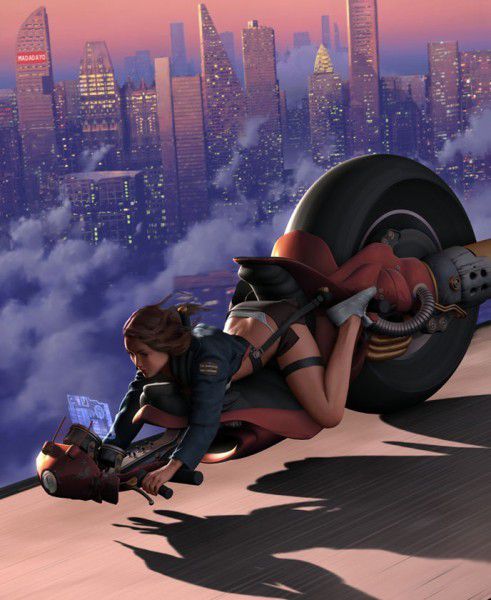 Do you listen to particular music to help you working ?
Yes, but I don't think young people would appreciate it. I like to find specific pieces I used to listen to as a teenager back in the 70's, and some of it was only famous in Sweden or Europe, so Americans and Asians don't know it at all. But I do admire some more recent music like Dream Theater and Nightwish (after Tarja). Also I really like some odd music like this one from the movie Lagaan.
I also like to "watch" Hulu.com while I work - of course only watching with half an eye and listening, as I work, but with some TV series you can do that. For instance the original Stargate series, which atm happens to have all 8 seasons up for free.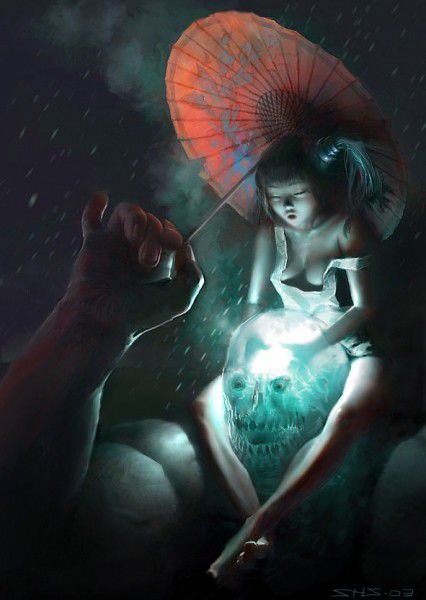 Some of your recent work was used for the Girls of gaming books, for example the babe from Tabula Rasa. How does it feel to have your art used in magazines ?
I love it.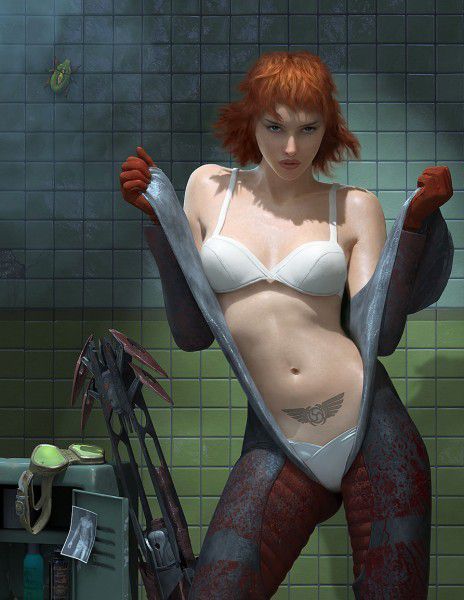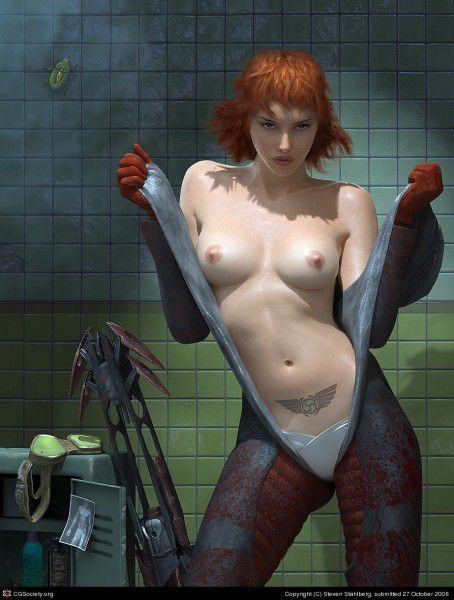 Are you contacted by a lot of fans ? Do you reply to each one ?
Not so much anymore, maybe a couple a month, back around 2000 there was more email contacts... yes, I do try to reply to each one.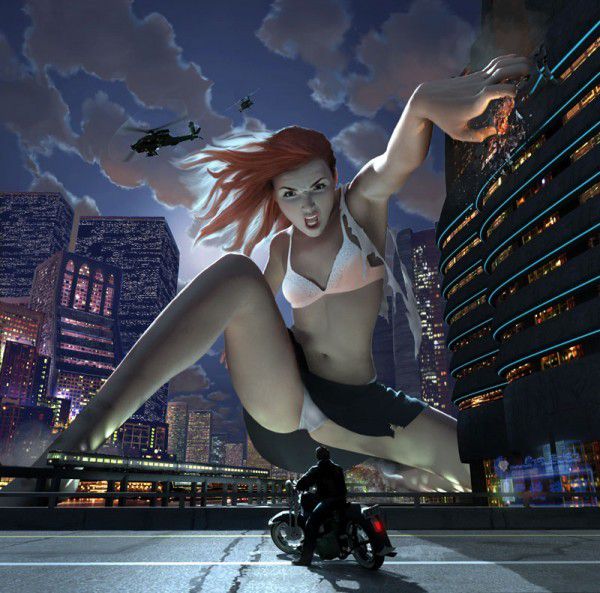 When you start a new art, do you draw it on paper before or do you start it on the computer right away ?
Usually some quick and dirty sketches on paper first. Then I scan the paper, and continue in Photoshop.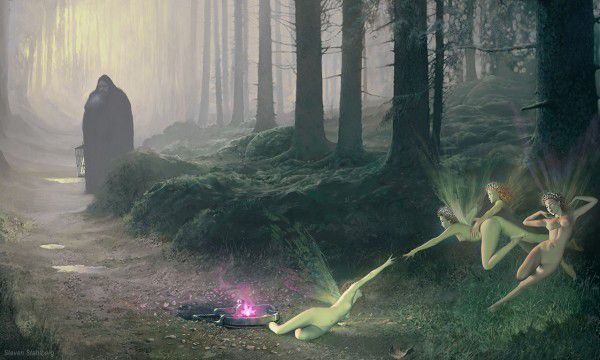 Do you sometimes meet other known CG artists, do you still learn from them ?
It's been a while now, the last time I met someone famous was in Canada at ADAPT 2008.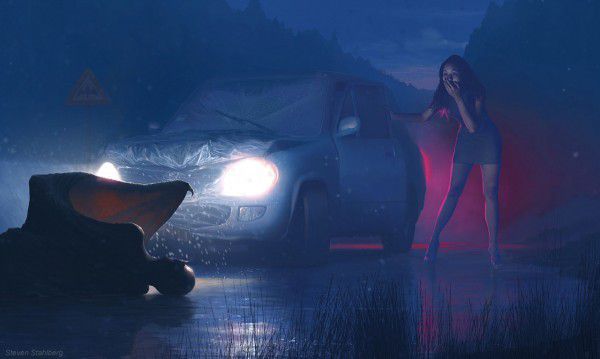 You made CG girls for EA (need for speed). Did you worked for other official videogame art as well ?
Yes, I've worked for many over the years, it's hard to remember, some of them I don't even know the name. The first one I did was Vicky in Army Men: Sarge's Heroes. That was 1999, since then I've worked on probably nearly a dozen titles including Quake 3, Heavy Rain, Sims 3.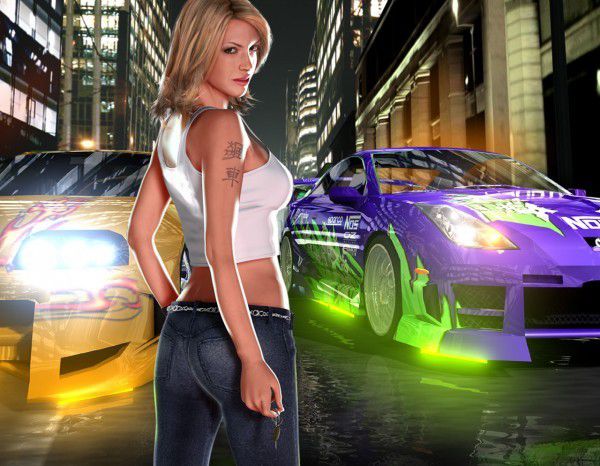 You created the first virtual top model called Webbie Tookey back in 99, and she was used by the ELITE top model agency. But is she still used today ? Or a newer version of her maybe ?
No, sadly I think that project was doomed to failure from the start. Too optimistic.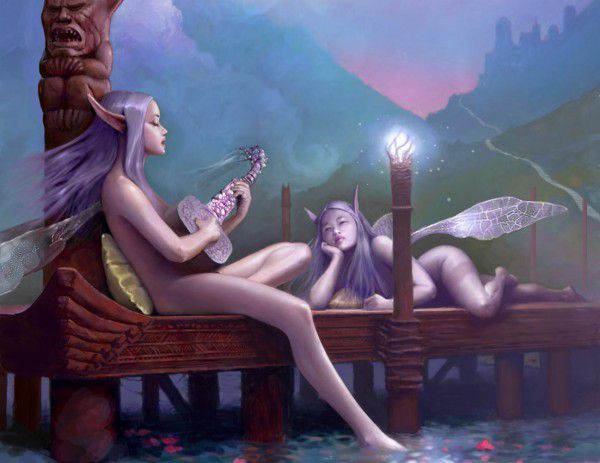 Any new project in sight ?
I'm working on a new MMO now at my new job at CCP North America, I'm really excited about it but I can't talk about it too much right now. They say it's kind of an open secret, that pretty much everybody who cares have already figured it out, but I don't want to take any chances.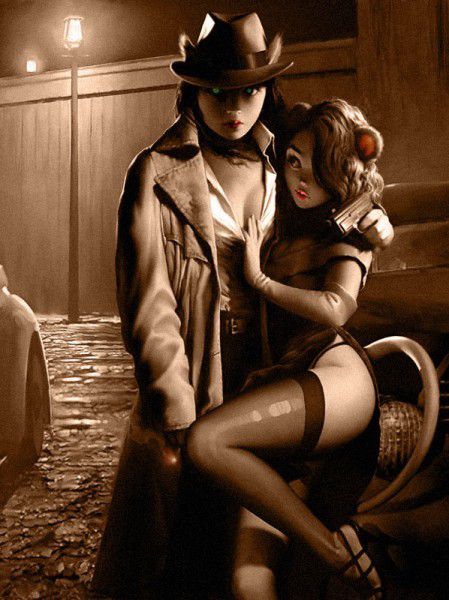 You spent something like 10 years in China, then moved to USA, then returned to Malaysia. Didn't like the american life ?
The suburb I lived in was quite boring, nowhere to walk or bicycle, all flat, not much green as the dry heat killed the grass... but the main reason I moved was because Microsoft fired me and my friend persuaded me to join his company in Kuala Lumpur.
Now we've moved back to America, we tried Florida for a while but now we live in Atlanta, Georgia, and it's much more interesting here. Also, now I ride an American motorcycle (no, not a Harley!). But I do miss the food in Hong Kong and KL.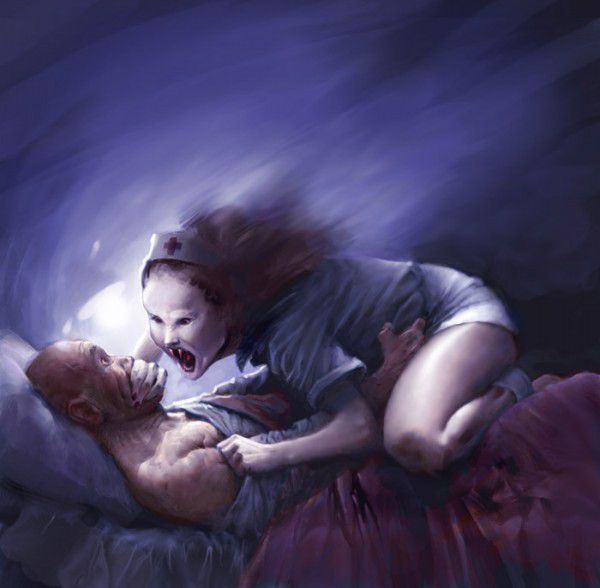 Did you learn to speak & write Chinese ? What languages can you speak ?
No, I tried for a while to learn Cantonese but I worked too hard (like everyone else in Hong Kong) and didn't have enough time. I speak Swedish, English, French, a little German, and very little Cantonese.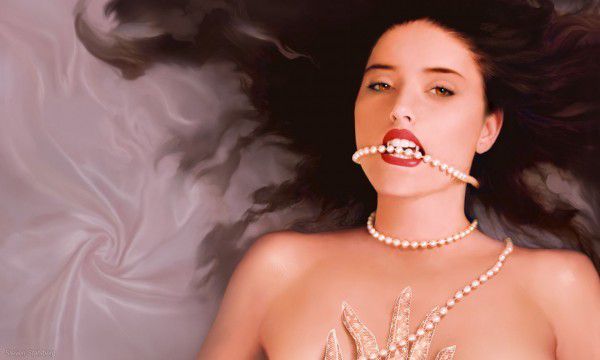 You lived your childhood in Sweden, but do you still have family in Australia where you were born ?
Yes, my mother moved back there later, and my sister too. It's complex, we went back and forth a few times.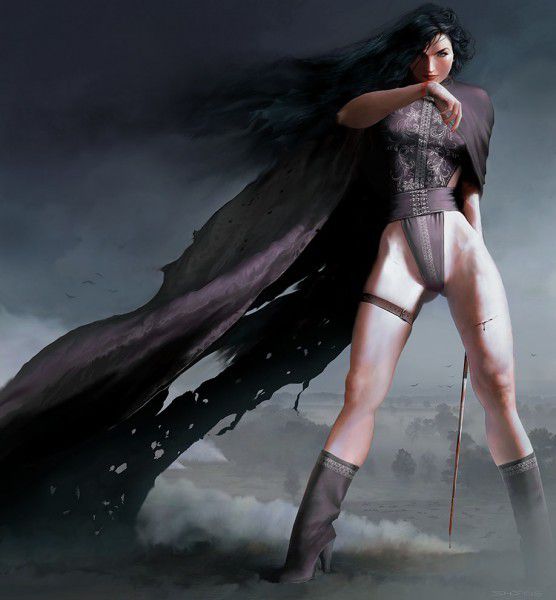 Do you play video games ? If yes, have a favorite genre (RPG, shooters...) ?
I play a little, I used to play more... shooters is my thing. Halo, Max Payne, etc. My kids play way more than me.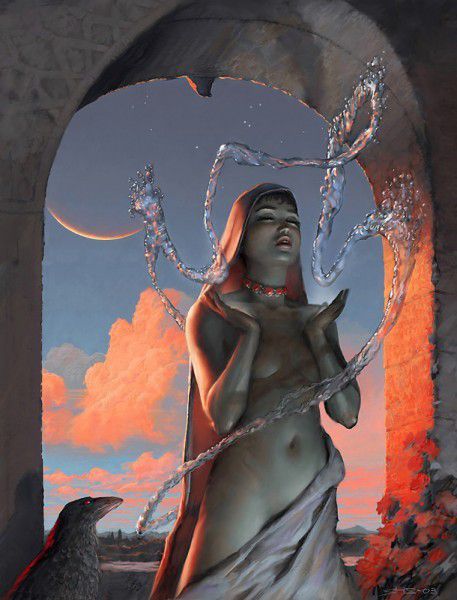 You said on your website that you mostly use PCs for your work, but did you started on other machines (amiga, mac...) ?
I started on a Silicongraphics machine. I did use an Atari during the 80's and 90's, for music creation and editing.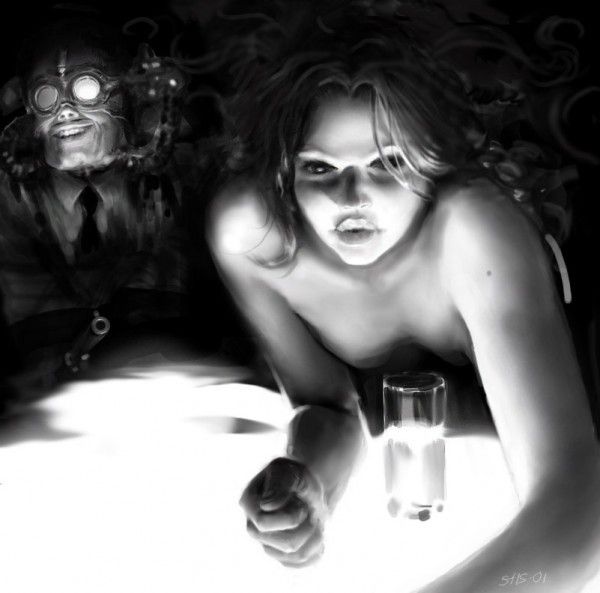 Have other hobbies besides graphism ?
I play drums, ride the motorbike, work out, watch a lot of TV series. Right now my favorites are: Bones, Castle, Psych.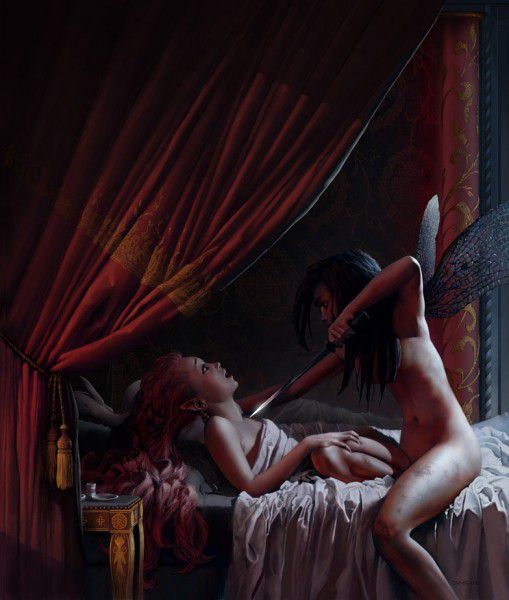 Son site officiel : http://www.androidblues.com
Son patreon : https://www.patreon.com/Stahlberg/