Voici l'interview réalisée en 2010 de l'artiste Renee Biertempfel qui avait gentiment accepté de répondre à mes questions, et même de me faire une jolie dédicace !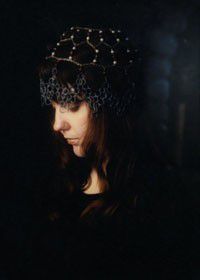 1. How do you get the ideas of your paintings ? I mean, where do you take your inspiration ?
Well when I am working I usually have music on and I have to say my greatest inspiration is there..it evokes a feeling and I just close my eyes and images and ideas start to form. There so many triggers out there for ideas I can't really pin point it on one thing. Right now I have been obsessed with flowers and ocean life then maybe a few months up the road it could be fall and autumn leaves.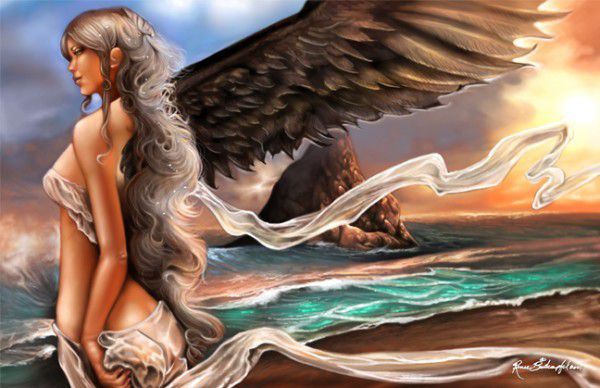 2. I read that you were influenced by many artists, such as Vallejo. Did you ever met him, or other fantasy artists ?
I would love to meet Boris Vallejo and Julie Bell I have been a fan since I was young...they are both master painters I can only hope to meet them one day. I have met many fantasy artists online and at shows some have even become friends.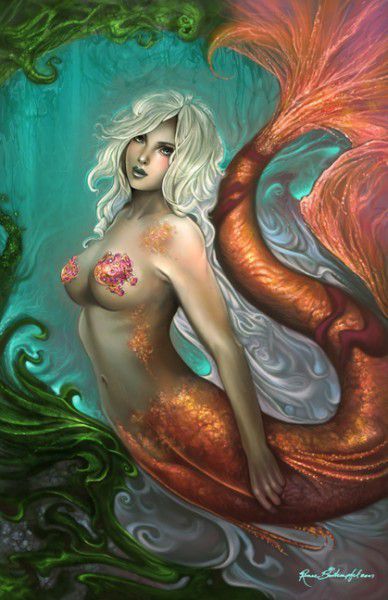 3. What material are you using to paint ?
I am a digital and traditional artist...but I mostly work as a digital artist. I love sketching... many of my graphite sketches have been scanned and turned into digital paintings I also will sketch on the computer as well.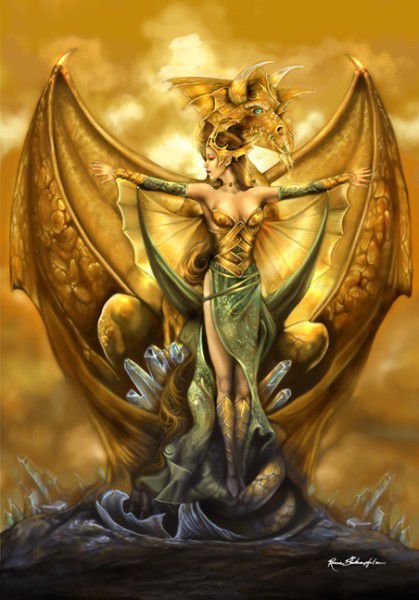 4. Do you use computer to finalize your works ?
I mostly work in Photoshop... I will scan a sketch into photoshop then paint the image there using a Wacom pen and pressure sensitive tablet.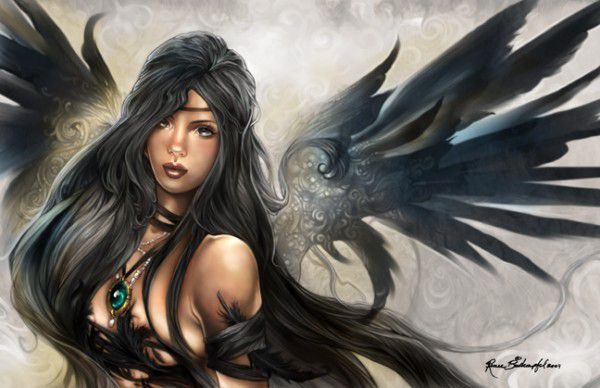 5. How long does it takes to make a complete paint ?
That varies..sometimes a few days..But the piece I am working on now is so elaborate its taken me weeks. I also work as a freelance artist so my own personal works are put on hold till assignments are done then I return to work on the painting.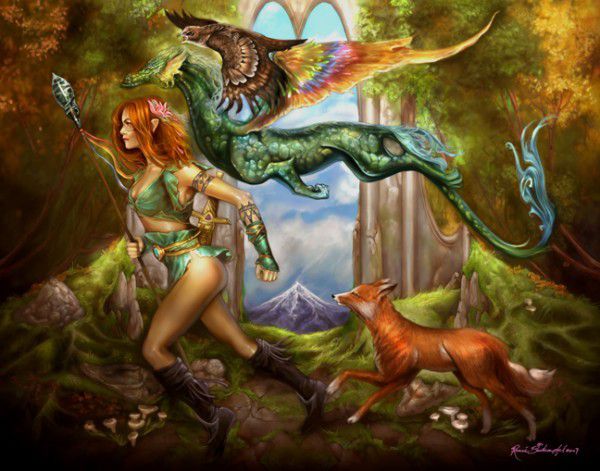 6. I saw that we can order figurines from your website, and as a collector, I found that was great. How were you involved in the creation of these figurines, you made the original art or the whole thing ?
They were created from my paintings and I worked with the company to approve the sculpts and the final painted product.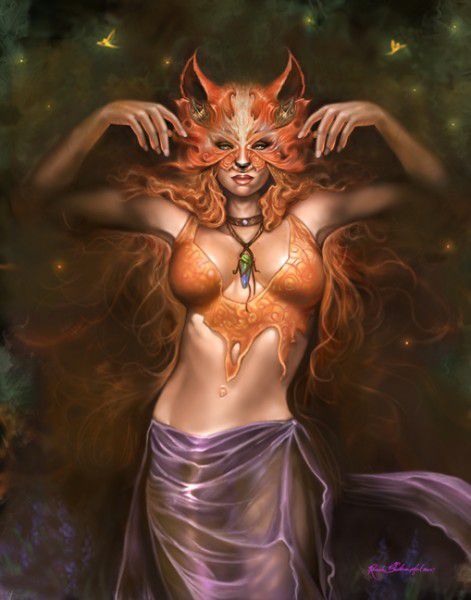 7. You like heroic fantasy so... do you personaly collect statues or fantasy stuff from other artists ?
I love to collect a lot of McFarlane action figures as far as figurines go or close to.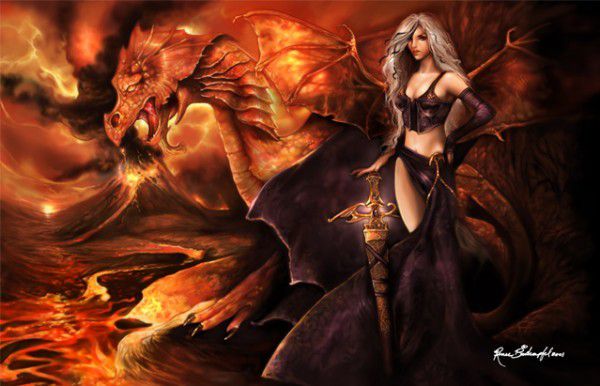 8. Any new project in sight ? Artbook, portfolio, new figurine perhaps ?
Well shortly we will be launching a new series of figurines which I will be announcing on my website soon very excited about that! My dream is to have my own artbooks one day...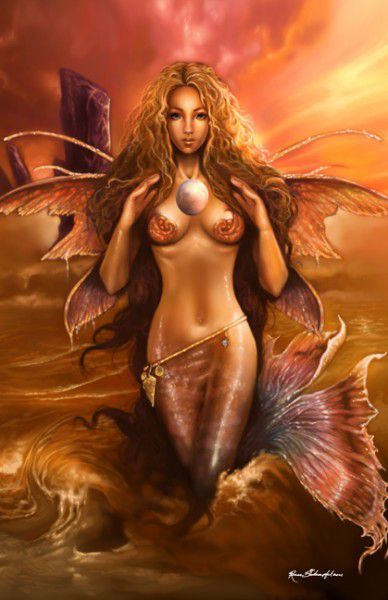 9. Thanks a lot for this interview, would you leave a comment for the readers ?
To the fans thank you for many years of supporting my art and for all the lovely emails.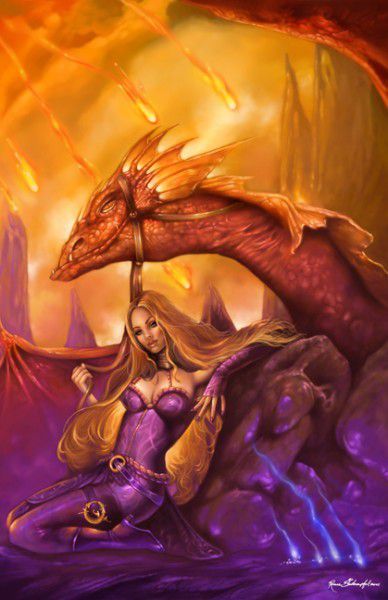 Voici la dédicace que j'ai reçu :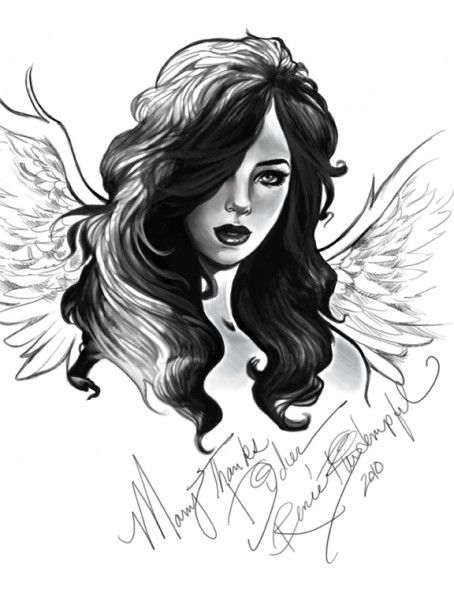 Visitez son site officiel et sa boutique en ligne ici : http://www.artbyrenee.com